Hello folks, some of you maybe already know if i give a talk on ubucon and libreoffice conference or (louca) so in this time i want to write that journey in here.
Before talk
well louca is't my first talk, my first talk was on openinfra meetup and from there i was meet and know with openinfra orgenaizer, a few month after my first talk i was getting spoilerd by one of openinfra organizer if ubucon will held in indonesia but the city was not sure, at first i was like wow, ubucon, so it's should like opensuse con right? it's will be big event and many of cool engineer right? should i submit it?
Not long after that the louca was announced and the cfp was open, first i only submit 1 paper about deep dive container since i'm already have the ppt and PoC. but after 2 weeks i submit it i found ebpf technology, at first i kinda stress since it's was too little doc about ebpf and yeah the only way is trial and error, read the source code, read the app source code (cilium) and asking on ebof slack, not long after that i kinda understand what is ebpf and how powerfull this technology, not long after that i submit the second paper.
Cfp was closed and the result is my deep dive container was rejected meanwhile the ebpf was accepted, it's kinda shock me because i should create ppt who can explain a complex ebpf under 45 minutes but that not all i got more shock when see the schdule my class was on mainhall on day 1 it's bruhhh moment
Talk
Actually i didn't prepare much, i'm booked the train and hotel h-2 but all was good both for the hotel or travel.
from hotel i was meet with another speaker on hotel loby and waiting all speaker then going together,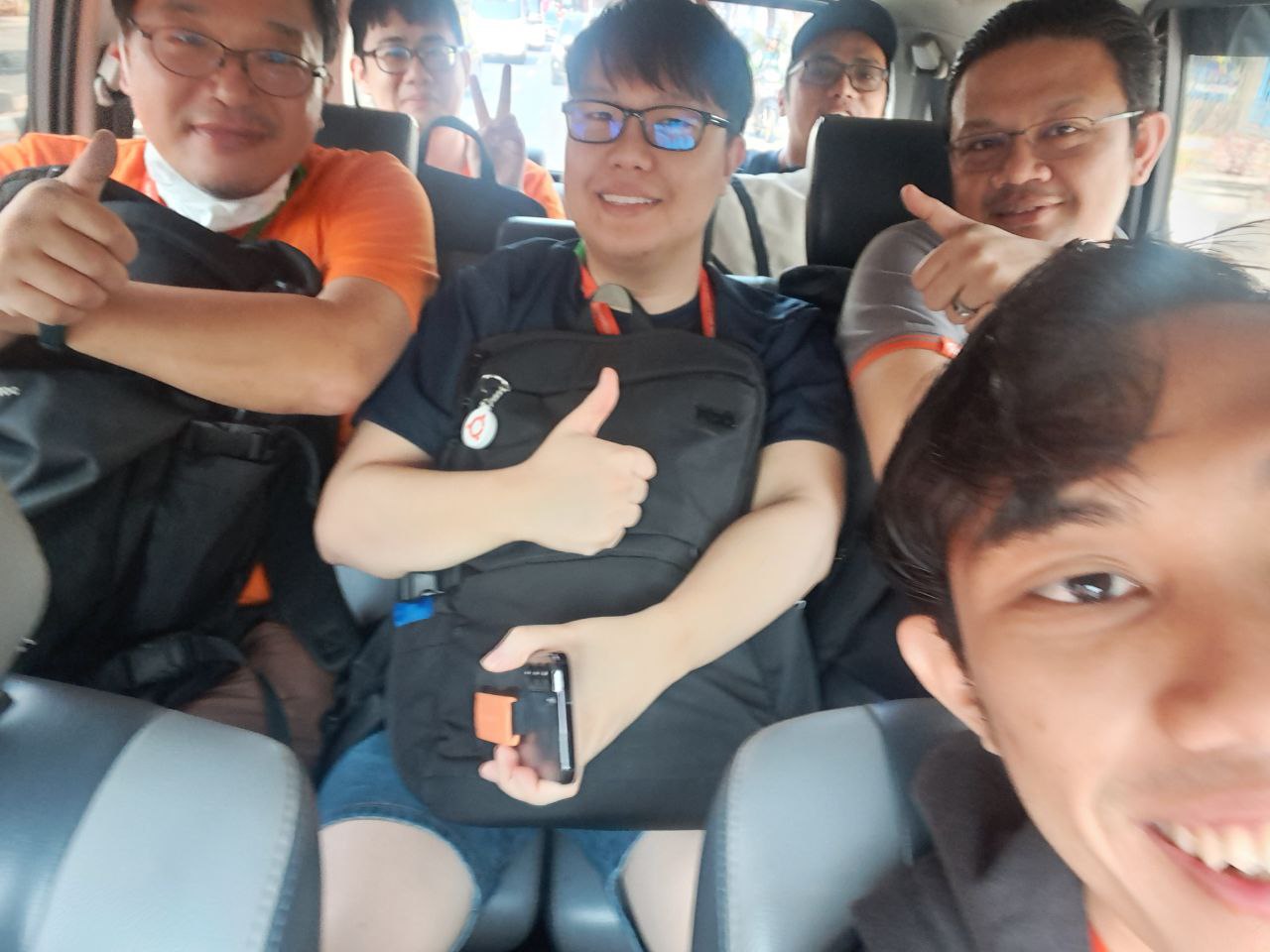 because i was speaker on day 1 i was very nervous all day, i'm already trying to talk with other participant or just random walking but it's doesn't help, at that time i'm trying to reopen my ppt and recheck if everything was ok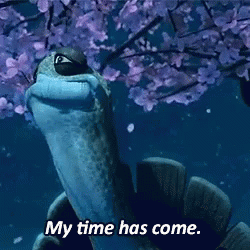 it's my trun, now i should come to front of people with my laptop&nuigurumi, my nervous still there, my leg are shaking, my breathing is irregular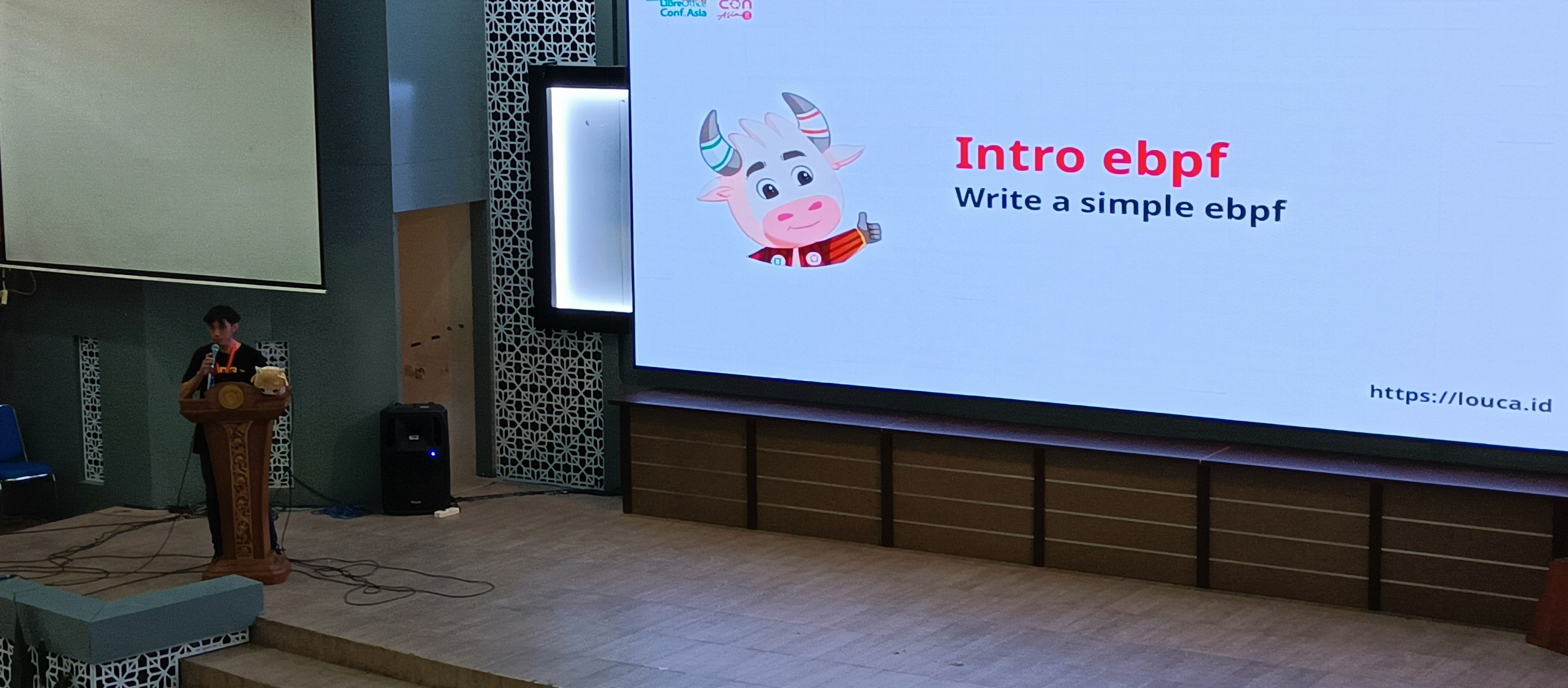 many people looking at me (or my nuigurumi?) i stand for 30 minutes to explain about ebpf some of people was take a pic and some of them trying to figure out what i explain some of friend was coming and some was giving me a support.
45 minutes already passed, QnA already done, and many sound of claping hand, i did it that the first thing in my head.
After Talk
Not many thing i can share after talk because most of the time i was on openinfra booth but there is one the interesting topic for me it's was steamdeck hacking by Tonny Adhi Sabastian and i was discussed on there since i was have gaming experience in linux, the discuss was very fun tho.
After event
After event we have diner and city tour but me it's was't the intreasing part, the interesting part is at that time i just know if pak Tonny Adhi Sabastian was the real sepuh for both a kernel and weeb stuff, such a honor to talk and discuss with you sir 🙏.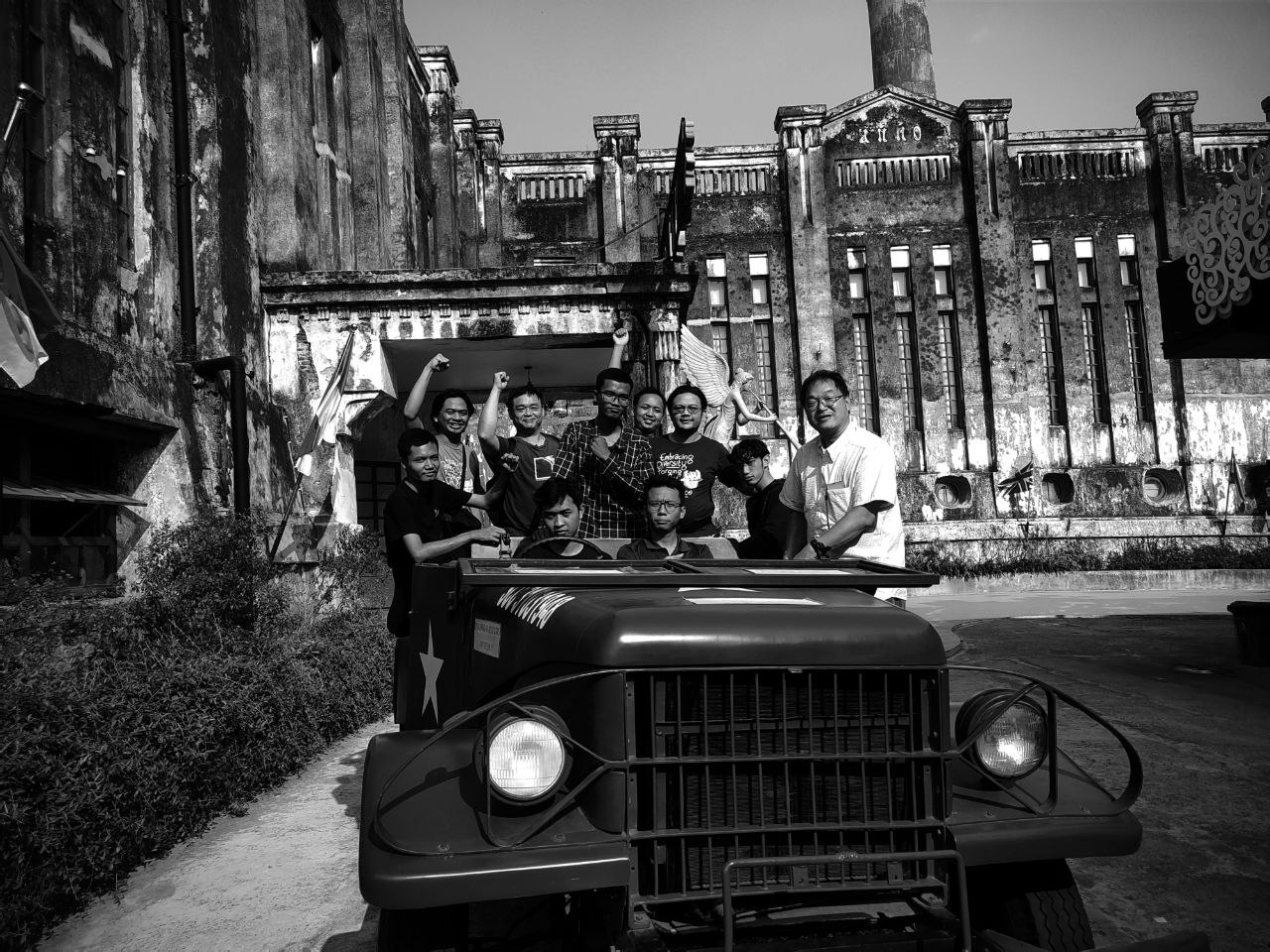 idk with you guys but for me this one is the most interesting photo, we have japanese with military vehicle and old building and me acting like prisoner